How do I select the best LIMS for my laboratory?
LUFC LabConsultants has supported many different laboratories during their selection towards the best possible combination of LIMS software and LIMS vendor. LUFC uses consultants experienced in all stages of a LIMS project like preparation, selection and project management. During their career, our consultants have gained an invaluable experience executing dozens of LIMS projects at laboratories in several market segments.
Laboratories on average select a new LIMS no more than once every 15 years, making it impossible for your staff to reach the same level of experience and also keep up to date with all the new development in the laboratory informatics market.
LUFC supports your laboratory to execute a software selection project in which the best solutions is selected based on content (functionality, vendor experience) and not based on commercial- and marketing influences.
A LIMS selection project, managed by LUFC LabConsultants, consists of the following stages:
LabInfoScan & workflow analysis
URS & RFP development
Software- and vendor selection
Quotations & contract review
Project supervision and support
The first stage of the LIMS selection project is a LabInfoScan and a workflow analysis, during which bottlenecks and (efficiency) improvements, current and future laboratory workflow and the future role of the new LIMS will be investigated. The next stage is the gathering of the user requirements and documenting them in a structured URS. The content of the URS will determine the potentially suitable laboratory software solutions, (QC-) LIMS, LES, ELN, SDMS or a combination => vendor long-list. The vendor selection itself is a multi-stage process including vendor response on URS/RFP, presentations, demonstrations, reference visits and commercial contract negotiations.
The Mind-map below shows the different stages of the software selection process: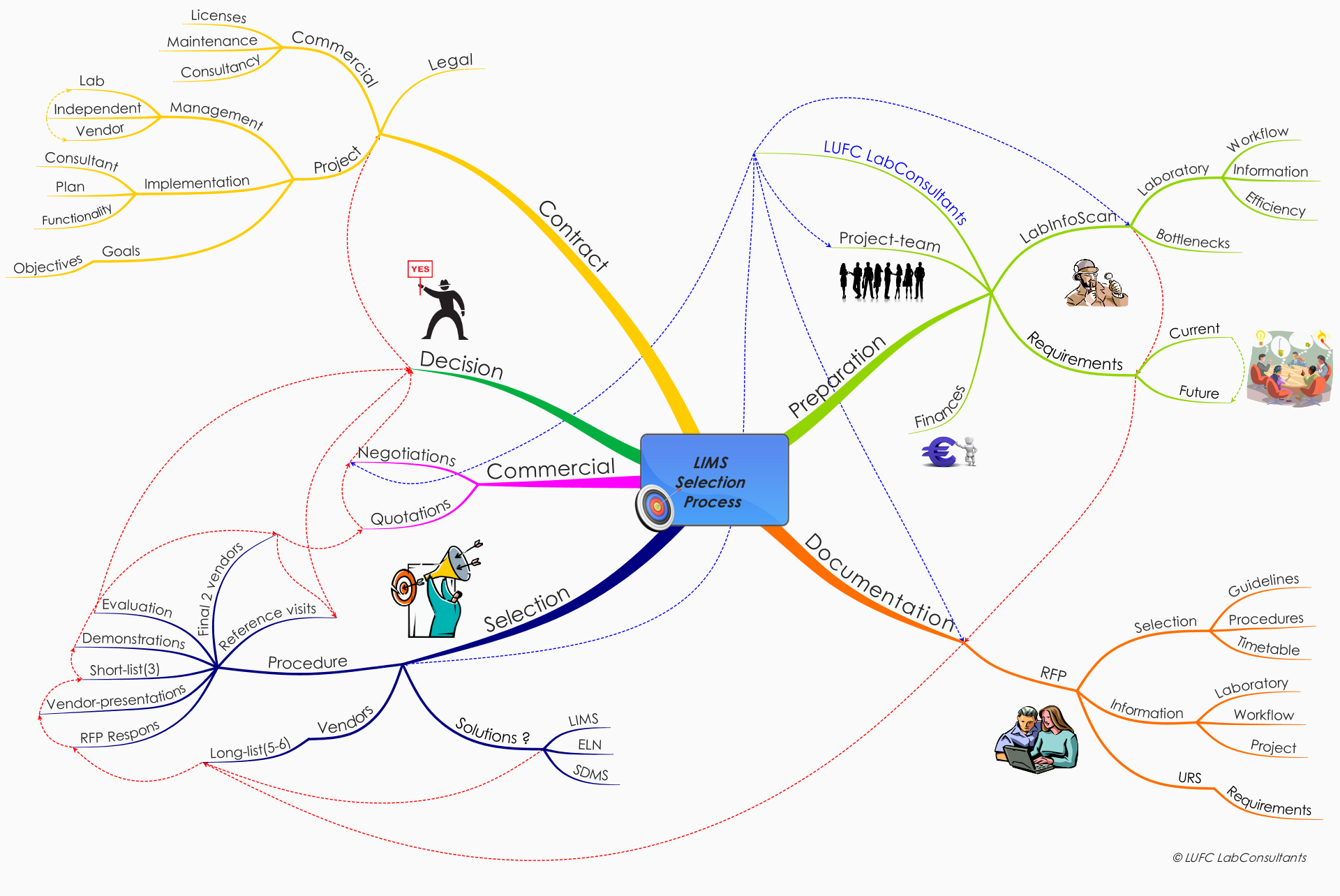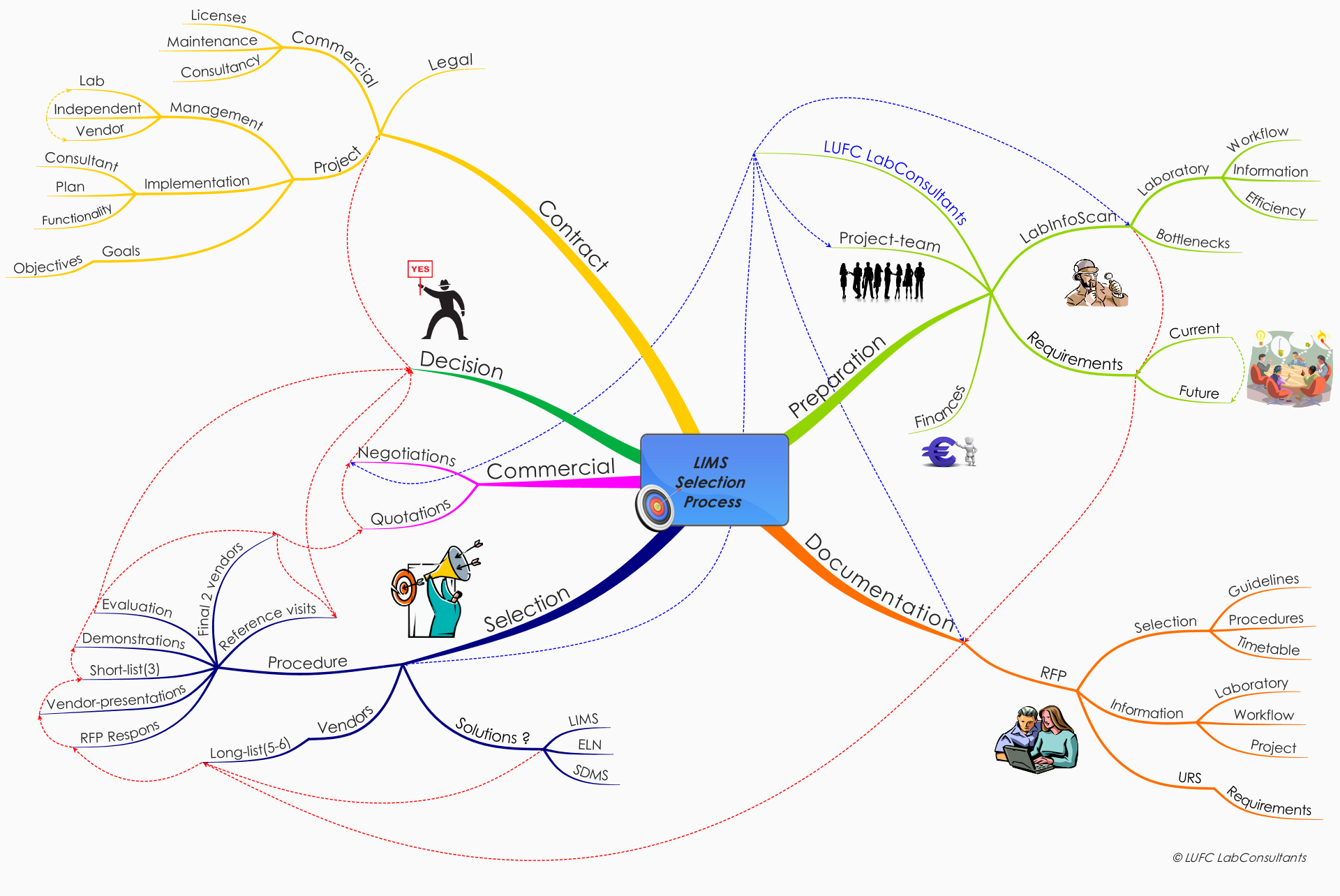 LUFC LabConsultants is completely vendor-independent. LUFC does not sell software or hardware and does not provide implementation services for one or more vendors. LUFC does not have any (commercial) preference towards or stake in a specific choice for a vendor or software solution. LUFC is only hired by the laboratories and not by vendors.
LUFC LabConsultants is ready to support your laboratory during the selection of a Laboratory Information Management System!
Contact us for additional information or an initial discussion.