Paper-based or LIMS-controlled paperless workflow?
To be able to answer this question we need to determine the real laboratory information management needs of your laboratory.
How will the LIMS need to support the workflow (and the laboratory staff) with information, overviews, alerts, reports etc. to realise an optimal efficient and user-friendly process? What is the level of automation that is required?

A LabInfoScan is carried out to map the current workflow including the bottlenecks and potential improvements. As a joint effort, laboratory staff and LUFC consultant will determine the desired future workflow that will be supported by the new LIMS.
The desired future workflow is the starting point for developing the user requirements, the URS.
In the images below you find examples of a paper-based workflow and a LIMS-controlled paperless workflow: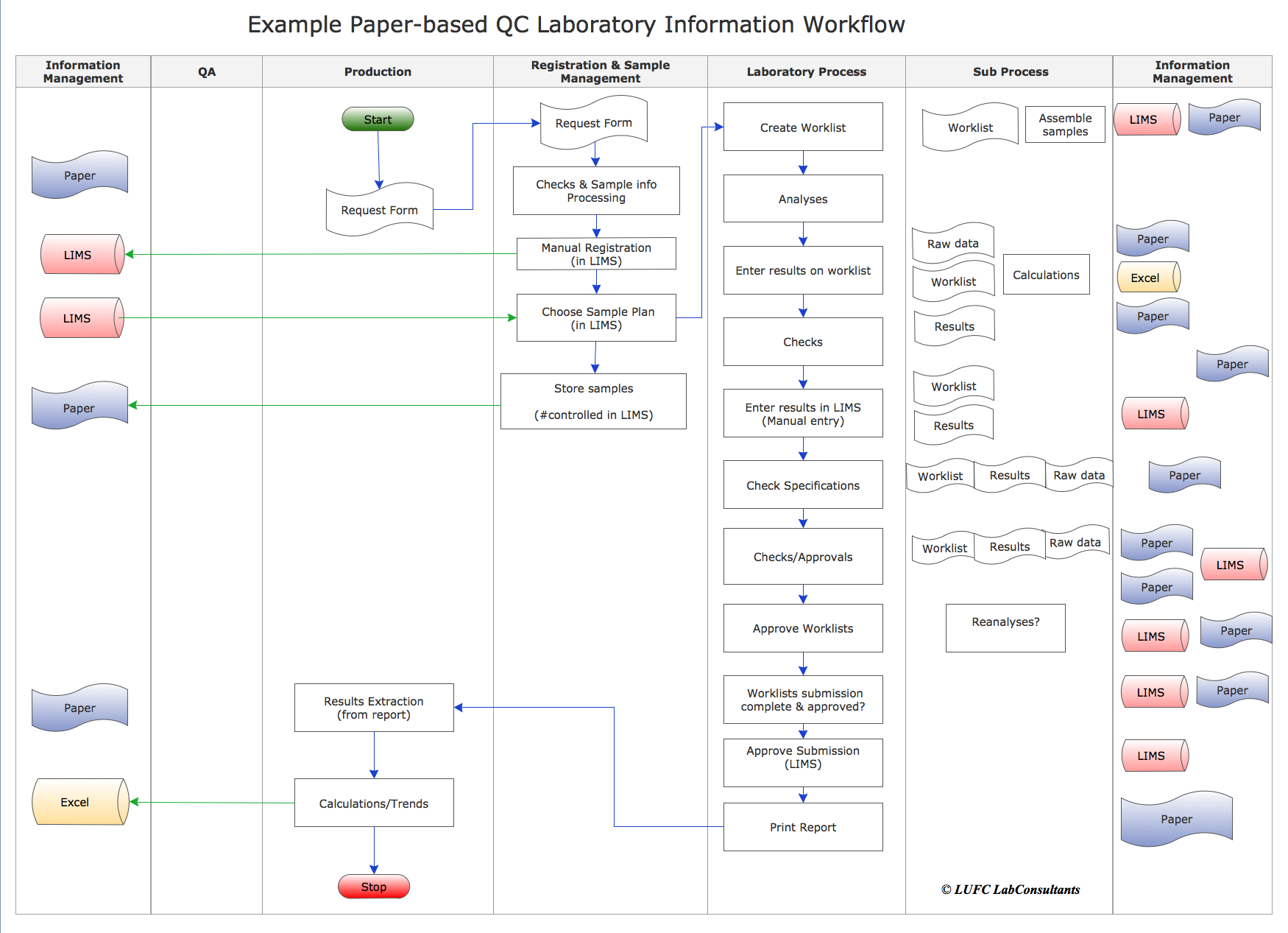 *Hover your mouse over the image to see the difference between both workflows.
Many laboratories still use a paper-based workflow in which paper forms are the links between the different steps in the workflow.
A paper-based workflow has many drawbacks and limitations. Interruptions in the workflow can happen easily due to loss of (paper) information. An inefficient process is very often one of the consequences op a paper-based process. Common challenges are the inability to control and trace the status and quality of the work.
LUFC LabConsultants can assist your laboratory staff to map and optimize your laboratory process, laboratory information workflow and the possible manner in which a new LIMS could support this.
Please contact us for additional information or an initial discussion.